We are yet again near the finish line of another decade. And that also means that much has changed in the last 10 years in the digital age we live in. We've welcomed the emergence of AI, seen the world shift to everything mobile and seen that all is possible in the past couple of years. Before we flip the calendar for another year, let's recap on what's been all the rage in the world of web design this year:
The Timelessness of Minimalism
The concept of 'less is more' has been around a long time and it couldn't be more true for website design. Minimal designs have dominated web interfaces and for a very sound reason, that it is perfectly functional. Think of it as such — With lesser things to see and sieve through, a user is able to navigate and locate for exactly what they want. Simplified web design encourages a seamless user experience and aids with faster decision-making process.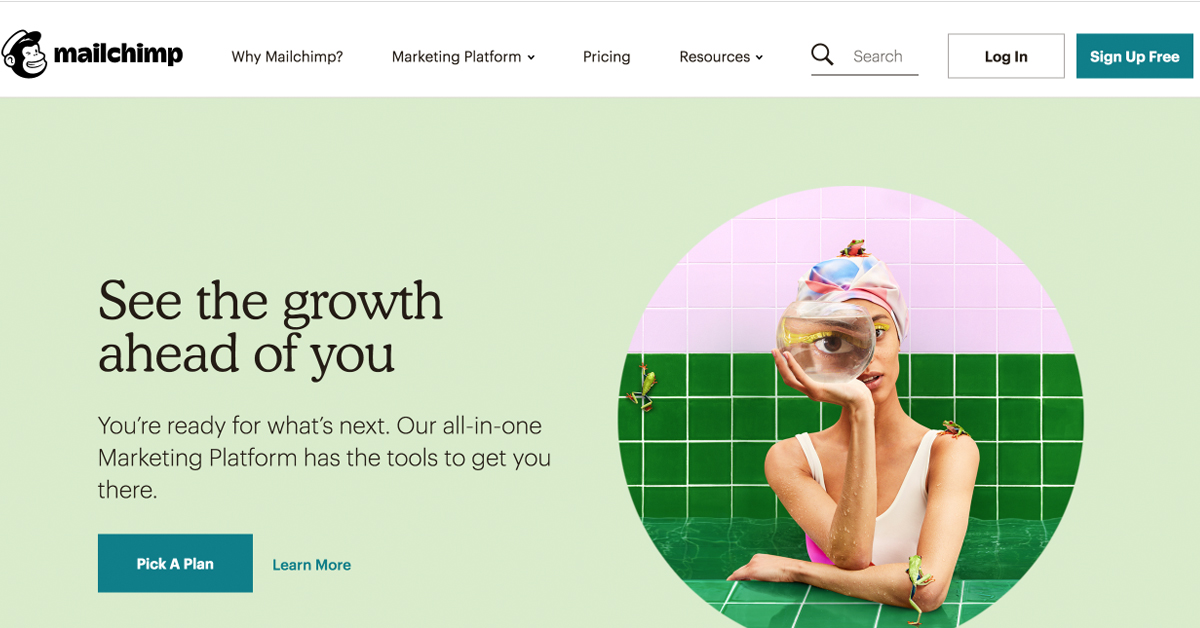 via Mailchimp
The Rise of Microinteractions 
Now what are micro interactions within your website? According to Dan Saffer, "Microinteractions are contained product moments that revolve around a single use case—they have one main task." Simply put, imagine if you were to press Like on a Facebook status or photo, the little grey thumb icon wriggles and turns blue as an indication of it already being liked. That is a microinteraction. Not only does this add an exciting touch visually, it adds a humanistic touch to your website and makes it more personable for the user. The list of ways on how you can incorporate microinteractions in your website goes on and it has definitely been an increasing trend of today. Here's our favourite example from the recent release of the AirPods Pro. From the witty use of animations of images to even page scroll, we're definitely sold.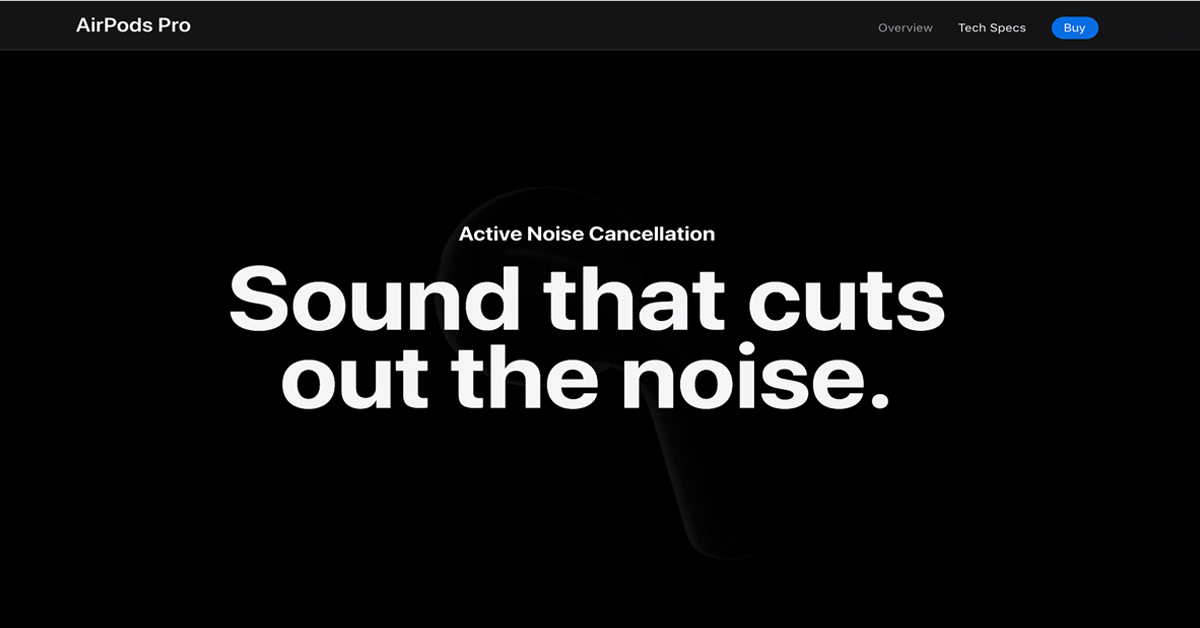 via Apple
The Art of Creating Conversations
If you haven't heard, design and copywriting comes hand in hand. A great design is only complete with compelling copies. In 2019, we can see the hike in how words matter in a website. How you communicate with your customers is crucial as they navigate through your website to earn the conversion you want. Moreover, being able to convey the right messages with the right design is key in ensuring good user experience.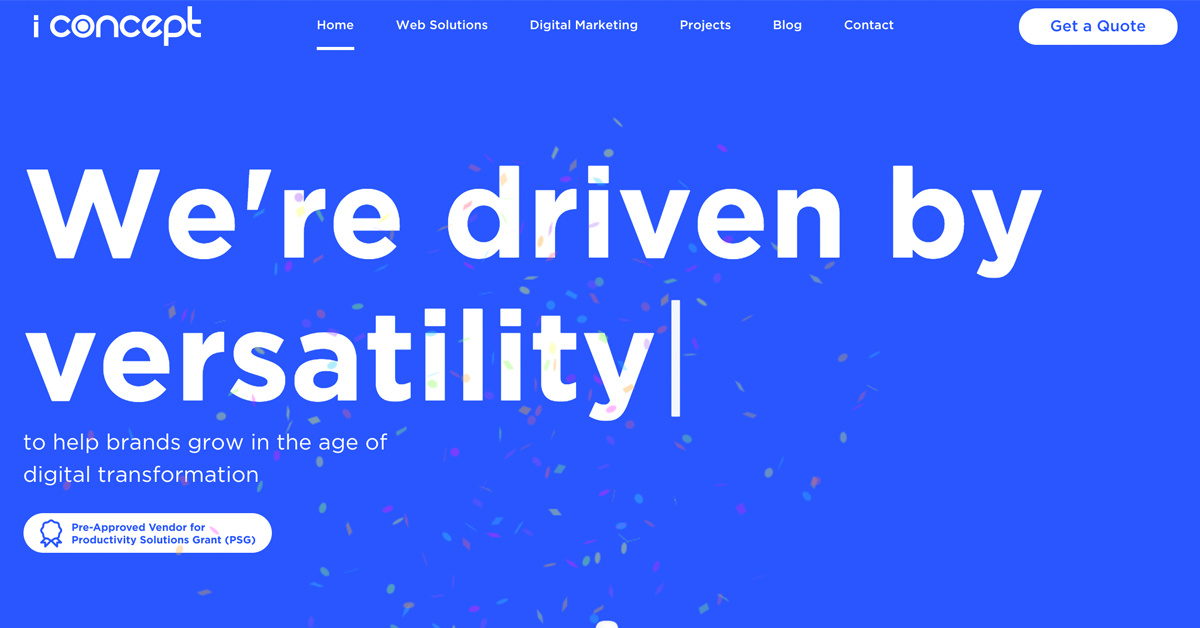 The Increase in Vibrant Colours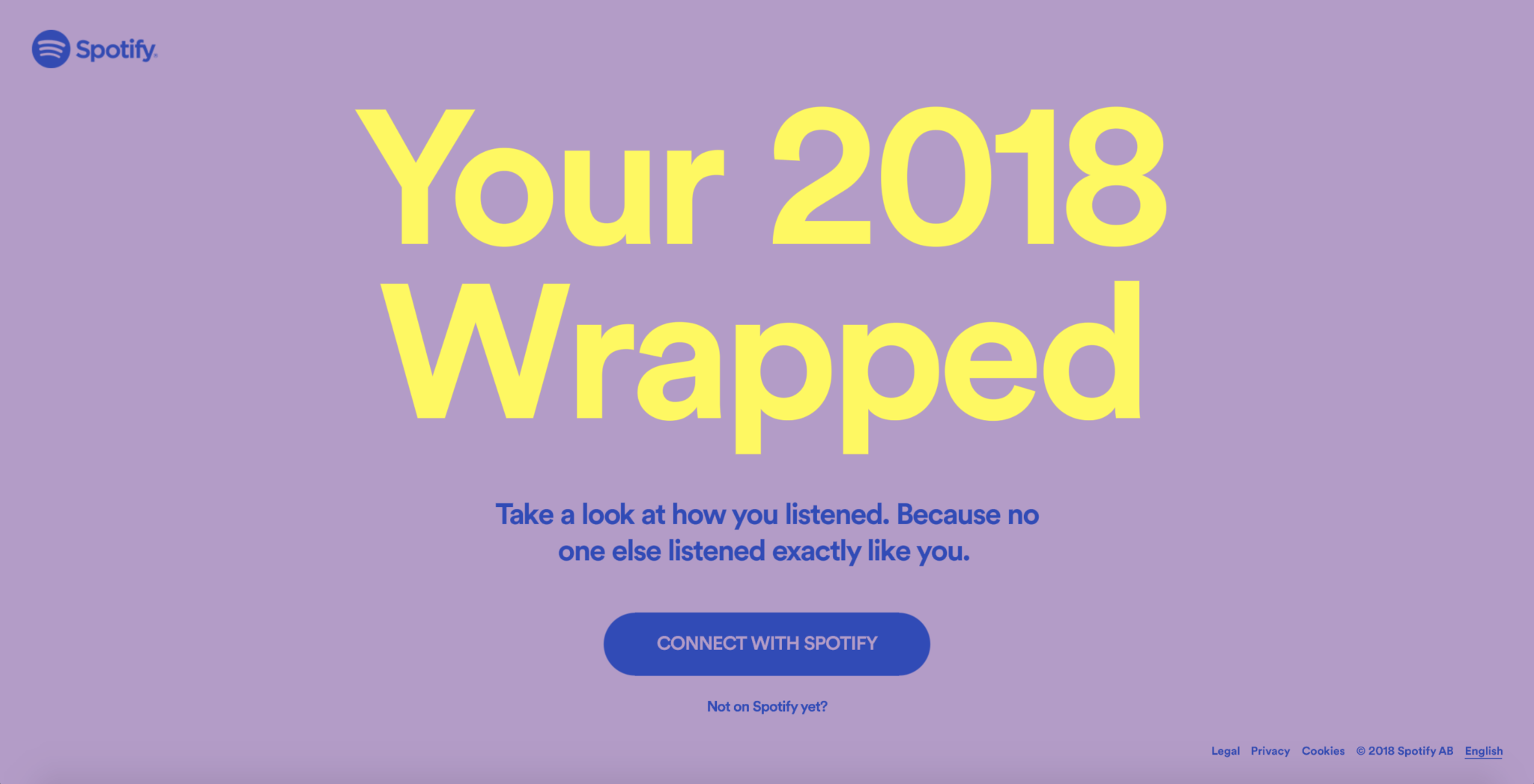 With Pantone announcing Living Coral as the colour of 2019, more and more websites have adopted bolder colours in their websites. Be it gradient backgrounds or even the slightest highlights, vibrant colours are apt for adding that pop of colour when used correctly. They're also great for placing focus in the right places you want it to. Spotify Wrapped is our favourite example of clever use of bright design:
via Spotify Wrapped
The Reign of Illustrations
In a world where everything is possible today, more and more designers are showcasing their unique illustration styles. The demand for abstract and playful elements in a website has drastically increased. We are no longer foreign to this fresh style of design where we often see brands portraying their personalities in this expressive manner. HR management portal, JustLogin exemplified their quirky traits with their illustrative pop-ups.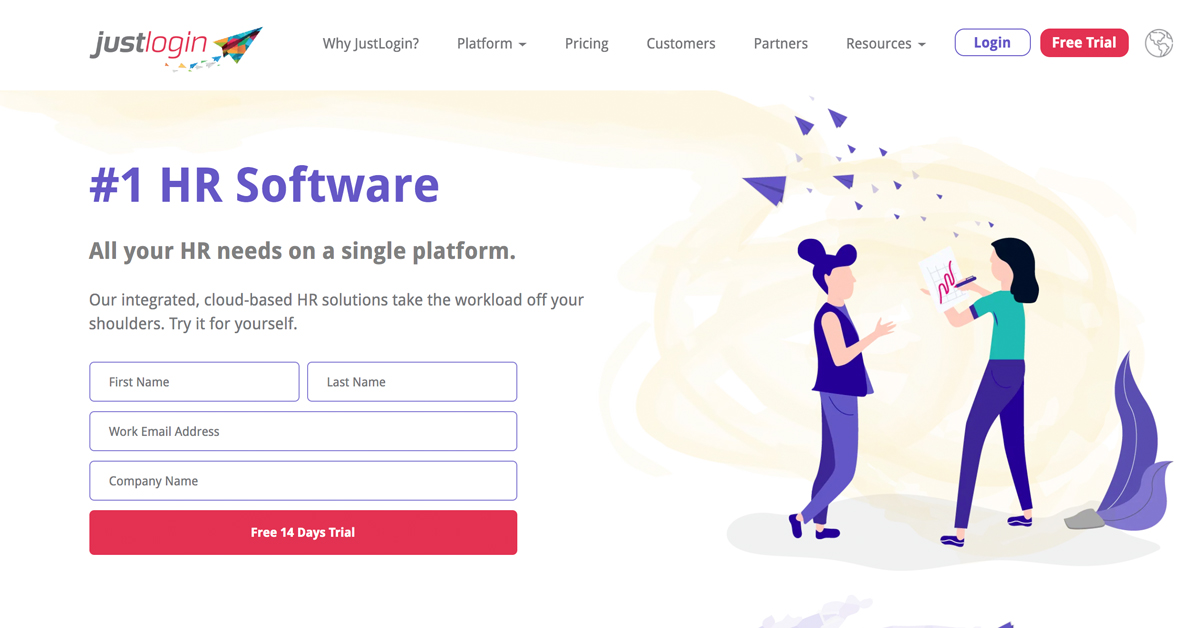 via Justlogin
Dominating the digital landscape in 2019, designers have been experimenting with typography and exceeding expectations thus far. We can see the wide use of animating typography, typing on diagonal lines or even shapes in conveying messages. Of course, a successful typography design can only be paired with adept coding skills.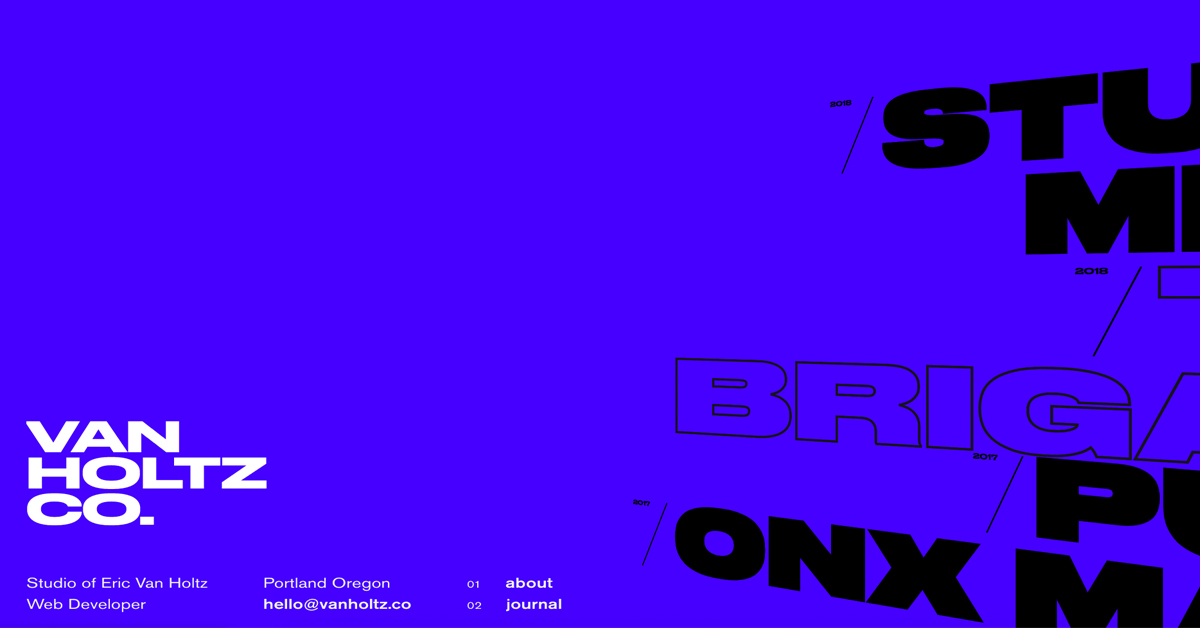 via Van Holtz Co.
The Use of Asymmetrical Shapes
Shifting from the reliance on symmetric grids, websites of today are starting to explore with more fluid shapes and lines. Although structural shapes do give a sense of stability, incorporating these odd shapes aid by adding more personality to the website. Moreover, this allows the brand to seem more approachable for first-time visitors. Check out this example from Detaen Consulting.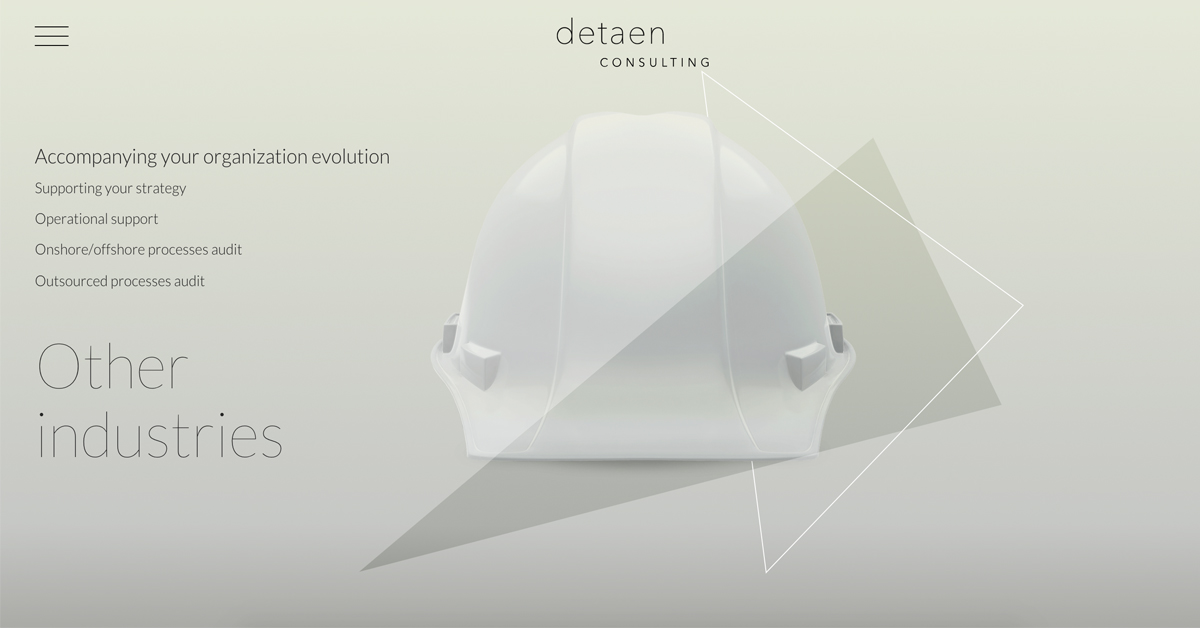 via Detaen Consulting
Think of your website as your face. Imagine going on a first date and wanting to look your best for the occasion. Like it or not, a website's appearance is the base of judgements for web visitors. This determines how they perceive your brand and products or services. Gaining or losing a lead could be as simple as a good or bad experience on your website. 
Trends are always up-and-coming but there are always best website design practices to implement in your website. If you're looking to go far and beyond with your website, speak to a creative agency for a committed team of designers and programmers to execute a website of your dreams.