"Shopee!" 
You've probably heard this notification go off on your phone a gazillion times by now. And you can even hear that in the actual sound! In the first quarter of 2020 itself, Shopee led the eCommerce market as the most clicked e-commerce site in Malaysia. We're talking about approximately 27 million clicks in the span of 3 months alone. That's a far cry from the second leading eCommerce site in Malaysia, Lazada, with 12 million clicks. What's their secret strategy to success for this eCommerce website in Malaysia? From addressing consumers' pain points to being obsessed over their consumers, we'll discuss why and how Shopee has risen to where they are now. The future of eCommerce is now. So if you're looking to transform your eCommerce business in Malaysia, here are some pointers to learn from.
Addressing Pain Points
Most huge enterprises thrive when they successfully address a consumer's pain point. Airbnb was a byproduct of purely wanting to offer visitors a place to sleep and have breakfast in the morning as opposed to paying for lavish hotel prices. Netflix came about from the idea of wanting to abolish late fees when VHS stores were a huge thing back in the 90s. So what pain points have Shopee addressed to acquire this large consumer base?
Shipping costs are a pain, not mentioning the processes included. Having shopped on multiple online shopping sites, we vividly know what it feels like to scavenge for the best deals instead of paying AUD/USD$15 for shipping alone. 😥 On Shopee, shipping costs are always made affordable. In addition, users are entitled to free shipping deals ever so often and sellers can even opt for the Shopee X Poslaju FREE Shipping Program or Shopee X J&T Express Free Shipping Program where they can ship items across Malaysia at up to 5kg for free. Plus, Shopee tags each item with a tracking number and segments them into several categories — 'To Pay', 'To Receive', 'Delivered' and 'To Rate' for easy identification. All that's left to do is wait. There is no need to fuss over-inflated shipping costs or sit and wonder which sea your parcel is stranded at.
If Shopee was a person I'd say… a clingy partner in a relationship. Being an avid Shopee user myself, I know what it's like to be receiving tons of notifications in a single day. But if you really took time to study these notifications, you'd find that not only do they do product features, but these notifications are often an indication of items that are on 'Flash Sale' or prices that have dropped. And so we're on to the second pain point — expensive costs. Now, who doesn't like slashed prices? The psychology of discounts is one used by many businesses and are proven to be fairly effective. This is due to the fact that discounts are time-specific. It evokes a sense of urgency in consumers and becomes a now-or-never situation. Or rather a term more appropriate of today would be FOMO — the fear of missing out. Capitalising on this discount business model is what most motivates users to stay up late till midnight or check their phones at stipulated timings to be notified of the latest sales and vouchers. Particularly during huge campaign periods like the 6.6, 7.7 or 11.1, 12.12 sales, vouchers are up for grabs at 8 AM, 10 AM, 12 PM, 2 PM etc. Don't ask how I know so much… Let's just say I'm pretty observant. And this is also what that has attributed to Shopee's over 100% growth in revenue in Q1.
So maybe there are times we ordered something and anxiously wait for it to finally arrive but only for it to look completely different.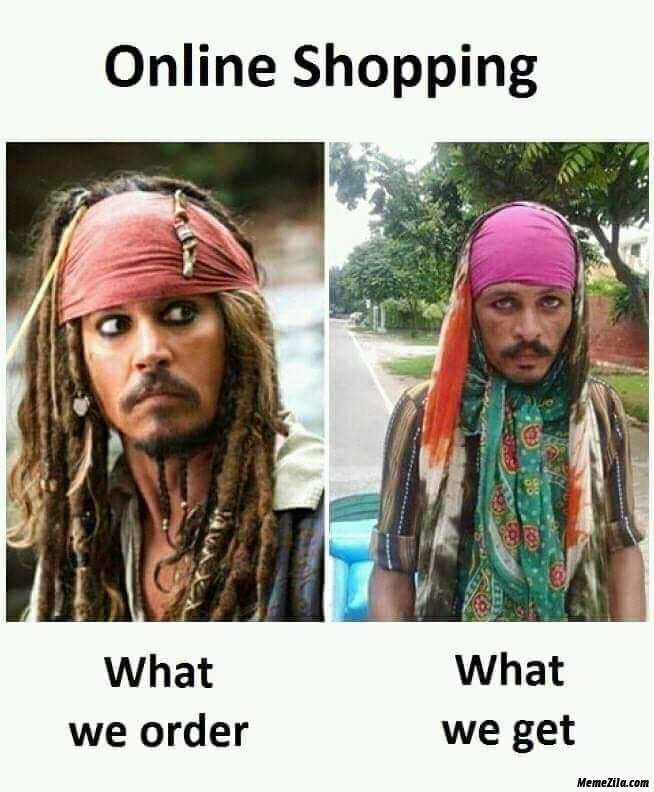 Or you're ordering from a seller that has zero reviews and you're afraid it might never arrive at all. To protect you from these, the eCommerce giant rolled out the Shopee Guarantee policy where they hold payments temporarily to ensure successful transitions before releasing them to sellers. This feature covers 4 areas — safe payment, valid shipment, Shopee Guarantee extend and request for refunds. Ensuring that shoppers are safeguarded from feelings of deceit and that they buy items value for money, the Shopee Guarantee feature is there to serve as a safety net.
You know what they say, great brands aim for customers' hearts and not their wallets. So these are some ways they stay winnin'.
Obsessed Over Their Consumers
You might ask, what is customer obsession? It essentially means to add value to your customers' experience. Instead of focusing on acquiring new clients, Shopee is determined to cultivate a loyal consumer base. Since it's inception in 2015, Shopee has since shifted from being a customer-to-customer (C2C) to a business-to-consumer (B2C) platform and seen their business grow by leaps and bounds. This transition allowed them to tailor their business processes to customers' preferences. There are many reasons as to why people love Shopee — from being extremely convenient to user-friendly technology and a wide variety of selection, they hit all the sweet spots. Here are some more ways they're continually evolving their strategies:
Shopee Live Chat: For seller and buyers to directly communicate in the case there is no stock left for an item, or the item that arrived has been damaged. Shopee Live Chat allows buyers and sellers to communicate and solve issues instantly, instead of being led to an automated 'We'll get back to you soon' email.
Shopee Live KPOP Fest: Understanding that many Korean pop fanatics are unable to attend the concert physically due to the coronavirus situation this year, Shopee brought K-CON online, to fans at home.
Celebrity endorsements: In case you haven't heard of the cringy Shopee ad by Cristiano Ronaldo, maybe it's time you watched it yourself. Sang along to the tune of the famous nursery rhyme, Baby Shark, this ad went instantly viral for 2 obvious reasons. Number 1, it's Cristiano freaking Ronaldo. Number 2, it's Cristiano freaking Ronaldo, dancing to the remake of the Baby Shark song for a Shopee ad. I mean we knew he was a great soccer player, but we never knew he danced too. You have to admit, it was a tactical usage of celebrity endorsement in letting everyone know that the mega 9.9 sales were coming right up.
They listened to their consumers and delivered only the best experience that consumers want to have. By listening before you speak, that's one way to grow your consumer count.
We hope you've learned a thing or two for your eCommerce business. Although there is no one size fits all solution for all businesses, there are certainly key takeaways you can take from many successful brands out there to apply for your own business. If you're in search of a creative agency to first design and develop your eCommerce platform, chat with our brand guardians and we'll see just what we can do for you.